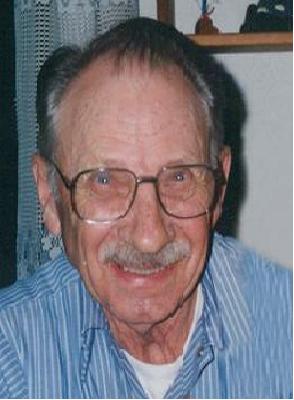 Raymond J. Hill, Jr
January 10, 1925 - June 29, 2007
Newton, Iowa formerly of Baxter, Iowa
Visitation: Friends may call after 4 P.M., Monday, July 02, 2007 at the funeral home. The family will greet friends from 6-8 P.M.
Funeral Service: 1:00 P.M., Tuesday, July 03, 2007 at the funeral home
Interment: Immediately following the funeral on Tuesday, July 03, 2007 at Restland Cemetery in Baxter, Iowa.
Those left to honor Ray's memory are his wife, Dorothy of Newton; son, Richard (and Connie) Hill of Baxter; his 2 daughters, Linda (and David) Schafer of Baxter and Jan (and Chuck) Deckard of Altoona, Iowa; 5 grandchildren, Joel (and Rynda) Westendorf of Altoona, Skye Westendorf (Bob Lantry) of Newton, Chad (and Mandy) Hill of Frazee, Minnesota, Stacie (and Nick) Bunse of Newton, and Shawn O'Connor of Baxter; his 10 great-grandchildren, Jessica (and Jordon), Melissa, Aaryn, Danica, Jandi, Westen, Aaron, Bryce, Brianna, and Nicole; and an honorary son, Jeff Cain of Denver, Colorado. He was preceded in death by his parents, Gladys (Sutton) Breer and Raymond Hill, Sr. and a son-in-law, Ed Westendorf.
Ray graduated from Baxter High School in 1942. He was a GMC Certified Master Technician and worked for Getz Buick, Hawkeye Chevrolet, and Maples Chevrolet until retiring in 1987.
Ray's lifetime hobby was flight and airplanes. He and Dorothy built a total of 3 airplanes and helped many other airplane enthusiasts with their projects. Their first plane, Eve, a CB-1 Hatz biplane, was purchased by a doctor from Denver, Colorado. Ray and Dorothy soon learned they had not lost an airplane, but had gained a second son. Jeff Cain continues Ray's love of flying and passes that love on to many others. Ray was a member of the Midwest Antique Airplane Club of Brodhead, Wisconsin, numerous chapters of the Experimental Aircraft Association throughout the United States, the National Biplane Association of Bartlesville, Oklahoma, and the Airplane Owners and Pilots Association. Ray was a lifetime member of the Antique Airplane Association. He had served on the Board of Directors for the Airpower Museum in Blakesburg, Iowa in the past and was also a past member of the VFW Post 1655.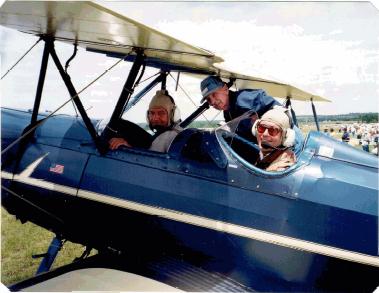 He served his country in the U.S. Marine Corps during WWII. He enlisted in July of 1942 at the age of 17 in Des Moines, Iowa. He served in Guadalcanal, Tarawa, Saipan, and Tinian and ended his military career as a Marine Recruiter in Sioux Falls, South Dakota in 1946.
Memorials to the Airpower Museum in Blakesburg, Iowa or Hospice of Jasper County may be left at the funeral home.
Chuck Brownlow - Past Pres., HBA